Labyrinth Walking: We will offer a labyrinth walk at times such as during the observance of Advent and Lent. The labyrinth will be available in The Loft.
Special Services: As an experimental Christian community, we are firmly rooted in the traditions and practices that are distinctly Christian in expression. As such, we hold special services for Ash Wednesday, Lenten meditation, and Holy Week leading up to Easter Sunday. These services will be offered in The Loft at C@PH.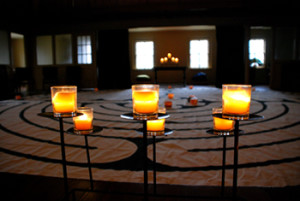 Special Topics Workshops: These workshops meet on various days throughout the year and will be posted on our calendar. The workshops will cover a wide range of topics from Zen meditation to the history and practice of Christian labyrinth walking. These workshops will meet in The Loft.
For more information about us or any of our Communal Expressions, please contact Jim Wright, Facilities Director.